With legal cases involving digital evidence that goes to court in the UK, it's important that the contentious data is extracted forensically. This means following 'chain of custody' procedures that ensure that the recovered data is admissible in a UK court of law. The following are examples of cases where it's been necessary to preserve data that has been acquired forensically. This digital data has been acquired from either mobile phones or computer hard drives. Forensic data recovery is also possible from CCTV and DVR too – run a Google search for forensic 'data recovery companies in London' or 'data recovery companies in Manchester' to find a company that provides this service.
Forensic data recovery of iPhone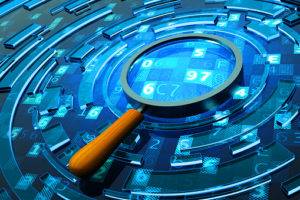 I'm trying to find a company that can assist in the forensic data recovery of files from an iPhone. A few days ago went to update my iphone 6s to ios 11.2.5 from the phone. It updated fine but whenever I went into photos or notes it would give me a blank page for 1 minute then disappear, the rest of the phone was fine. I asked a friend for advice and he told me to connect to my macbook while holding home and power button then let go of power button. He told me to click update software (again) and it would overwrite the update and fix my problem. The update loaded half way then crashed, now stuck in recovery mode and will not come out of it. I have tried updating again and again but keeps coming up with error code (14). I do not want to restore the phone as I don't have a backup saved besides a few small things in icloud dating back several months, instead I want to forensically recover the phone's data as I'm involved in an ongoing legal case and the data is to be used in court. I have 7 years worth of memories on this phone that I have transferred from phone to phone over the years. The main bit missing would be my photos between 2016 and now. Really distraught as all of my cherished photos from family, holidays and the whole past 2 years are not on icloud. I do not want to restore and wipe the phone without someone trying to recover my current pictures first. I know that the photos were there after my initial faulty update as when I force pressed the photos album I could see the most recent photo. Now phone is stuck in recovery mode and continuously failing to update or change screen. I have spoken to multiple people including the apple store team who tried on their own laptops and could not help me. PLEASE tell me these can be recovered somehow and you can get through the encryption to access the data??????
Forensic data recovery of external hard disk
Hi – do you provide a forensic data recovery service from an external hard drive? My Lexar external drive failed on me yesterday, it was flashing red when I entered it into my laptop and not being detected. I tried a few online fixes which said to change the drive letter, this helped slightly as the laptop can now detect the USB but there's no data on it. It's of paramount importance that I forensically retrieve the files from this device as they form part of the evidence in a court case. I tested out a few data recovery programs but they only recover deleted data from 8th of Jan and before; none of the programs I tried can retrieve data after Jan 8th specifically my dissertation which I was writing up yesterday and saved on my flash drive. Please can you help me as I tried nearly everything to recover my recent data but only recovers old data that I don't need.