In this post we look at retrieving and recovering the data from a variety of devices.
Retrieve data from a Disabled iPhone
My late wife's iphone has been inadvertently disabled by me and Apple say that I cannot get the data [I only want to see if there are any photographs] without a court order. Is it possible to see the photographs?
Recovering an old hard drive – London
I have an old (1999) hard drive which broke down about 13 years ago. I makes a clicking noise when trying to load. I was wondering if you could try to attempt to recover the data that's on it please and how much would that cost? I am in central London, near Lombard Street.
IBM Travelstar
Model: DARA-212000
12.07GB ATA/IDE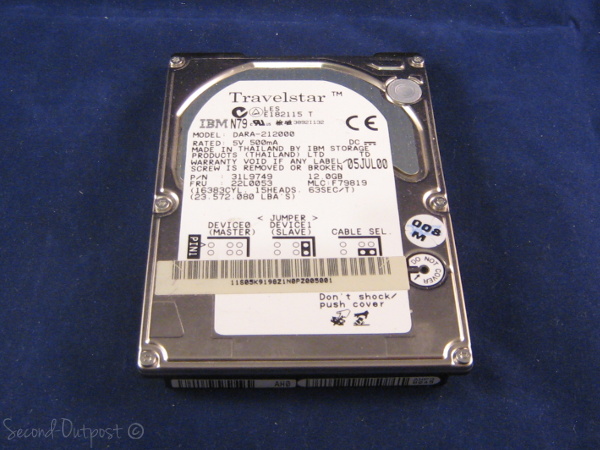 Data recovery SD card
I was wondering if you could help me. Basically my camera SD card when I was viewing photos suddenly stopped working. It just stopped. I then took it out and put it back in, nothing changed. It also won't let me take any photos on my camera as it says 'memory card cannot be used' and asks me to format it -which I have read mostly erases your data which I clearly don't want to do! But my computer will not recognise even the Nikon SD card when it is in the drive. I am very worried I for no apparent reason have lost all my memories. So I feel naturally very stuck and worried. I think I read you do SD cards? If so, if you could advise me on what to do next and where you are located that would be very helpful.
Recover files from USB stick
My computer is not able to read my USB Stick, I think the stick's plug might be damaged.
Retrieve data from OnePlus 5T
OnePlus 5T with broken screen, cannot see anything. Phone otherwise working normally. I want to recover photos and other data, not having any luck with downloaded recovery software.
Rescue lost RAID files
We have a 4 drive RAID array on a NAS box and one has failed and the array has failed with it, windows is detecting the drive is there but cannot access the files.
The drive is 4tb and we are looking for a general quote for how much it would cost to recover from the dead drive, we are aware which drive has failed in the array.