I'm in the Paddington area of London and have a Seagate Mobile HDD 2TB (Transcend Ext) hard drive which recently failed. I sent the drive to data recovery specialists, and upon investigation in the clean chamber, they found that the drive had a damaged and failing https://hddguru.com/articles/2006.02.17-Changing-headstack-Q-and-A/headstack assembly.
To try and recover the data, they fitted 4 very compatible new heads to the case, and unfortunately all failed after a short while as the physical damage to the drive was making very short work of them.
They are now sending the drive back to me as they can do nothing further, and they have recommended I keep it in a safe place in case new recovery methods are developed in the future. I was wondering if you think you could do anything beyond this which might help to recover the data? This has already cost me a small fortune, so I would appreciate if you could explain what else you might be able to do (if you can do anything for this sort of case).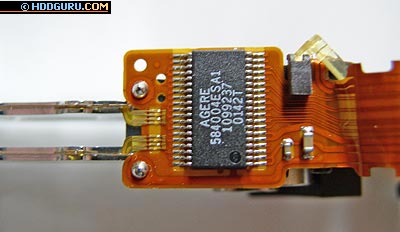 WD Blue laptop data recovery
I have a 750GB WD Blue laptop hard drive in Greater London (Finchley) that I would like to try and recover data from.
I dropped my laptop in January 2016, after which I was unable to use it. I purchased a new hard drive and a friend of mine replaced it so that I could use the laptop again.
I recently purchased a USB to SATA cable so that I could connect the old hard drive to my desktop computer to see if it was accessible. Upon connecting, the hard drive sounds like it spins up fine and there are no alarming noises such as scratching, beeping etc.
When I selected the drive on my desktop, I was presented with 'The parameter is incorrect', so I was unable to access it.
I purchased Stellar Data Recovery software and it told me 'No data was found'.
When I connect the hard drive to my desktop now, I get a 'The request could not be performed because of an I/O device error'.
I've not done any more with it as I'd like some expert help.
Forgot password on phone
I changed my password on my phone recently because of the app "Outlook" needed me to for security purposes. I ended up quickly changing it with the motive of changing it back to my original password. I ended up forgetting to change it back and my phone ran out of battery so now I cant get back into my phone. Is it possible to extract all the data off of my phone on to an external hard drive. And if so, what price would I be looking at. Please contact me via my email as I cant really take phone calls at the moment. I am in Upminster in Essex just outside London but can travel into Lombard Street if required.